Glass Types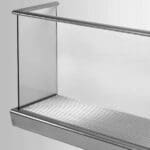 Clear Toughened Glass
Etched Glass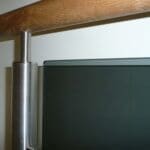 Tinted Glass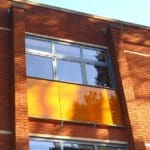 Film Coated
Toprails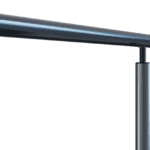 Ovular
Stanchions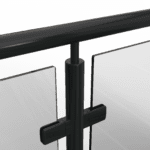 Centric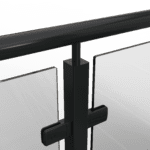 Quad
Fixings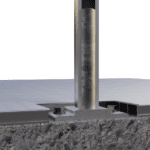 Base Fixed
Decking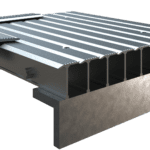 Modular Decking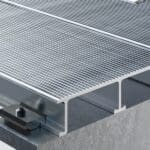 Plank Systems
As one of our most popular infill specifications, toughened glass provides a versatile and adaptable option and adheres to the BS EN12600 Standard. The predominance of glass provides an unobstructed view out and maximises solar penetration to give interiors plenty of warmth and natural light.
Applied to our toughened safety glass, we can add a distinctive design feature with graphics to add to your bespoke aesthetics. This could include a logo, pattern or text.
Our tinted glass panels can moderate the solar penetration without compromising the clarity of the view out. These can be tinted in various colours.
Our Elan Glass Panels are renowned for providing a clear view out, but if required we can apply a coloured film on top of the glass to provide greater privacy or add a touch of colour.
The ovular top rail provides an option with a profile which is wider than the tubular rail. For Structural Glass, this toprail can be manufactured in stainless or aluminium.
Centric is our original stanchion, offering smooth, classic styling with an optional stem bracket. Centric is a highly flexible option with the ability to adapt to most angles or bends.
If you want sharp, clean looks, Quad's square profile is an excellent choice. Its contemporary style has made it a popular specification for high-end projects.
Neaco's base fixing detail utilises our custom extruded profile base plate, providing a solid platform for the stanchion to locate onto. This stanchion fixing method is ideal when fixing into solid structures such as structural steelwork.
Modular decking is over 12x faster to install compared to plank decking. It requires significantly fewer fixings and the cutting, coating and edging are carried out off-site. Our range of Modular Aluminium Decking systems are ideal for balcony flooring, fully compliant with all relevant building regulations, they offer a wide range of advantages in comparison to other decking materials, click here to decide which decking you would like on your custom modular balcony.
Our aluminium planking system is designed to replicate the aesthetics of traditional timber and composite decking but complying with the latest government's Building Regulations. Spanning to superior capabilities and having a high slip resistance, these planks are ideal for refurbishments that need to remove the timber without losing the traditional aesthetics.