Adaptability
Easily installed in almost any type of showering facility
DDA Compliant
Making our shower enclosures accessible to all
Water Retention
Retaining water within the showering area
Maximum Seal
13mm rise-and-fall hinge with wiper blade and aluminium deflector
Magnetising Closing
Creating a secure seal at the door opening
Easy Opening
The flip-over latch prevents accidental opening and ease of use for less dexterous hands
Carer Screens
Available also as Portable Screens, providing light and easy handling
Bi-Fold Action
Inward and outward opening doors feature
Maximum Independence
Aluseal half-height enclosures are more versatile and durable than most rival products and provide smooth, attractive looks. They offer a market-leading range of features to maximise comfort and ease of use whilst ensuring that water stays within the showering area. Our Adaptive Bathing Range provides maximum independence for all users and an attractive design that the whole family and guests can appreciate.

We offer our half-height shower doors as both portable carer screens for a compact and lightweight alternative, and as a fixed enclosure ensuring that water stays within the showering area. We also offer a range of standard shower packs containing Neatdek 3 shower grilles with compatible Aluseal enclosures to make it easier for you to order and offer a discount on the price you would pay for ordering the items separately.
Carer Screens
We offer a range of portable carer screens, providing light and easy handling. They can be folded flat for storage or transportation. These are available in classic white frames or Metallique finish frames.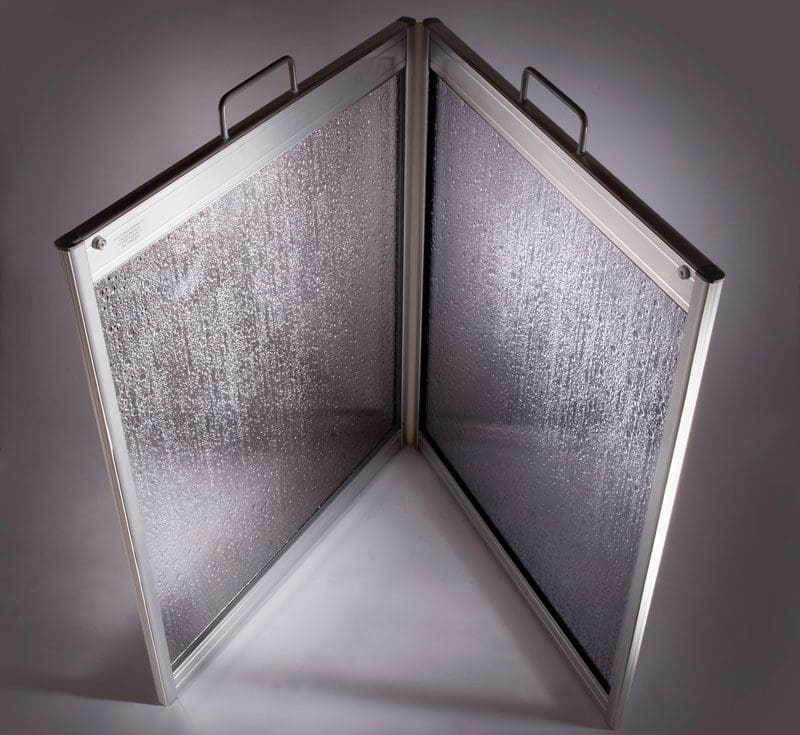 Shower Curtains
We also offer matching shower curtains and curtain rails to fit the dimensions of your Aluseal enclosure. These can be combined as a shower pack and the rail options include L-shaped, U-shaped and straight.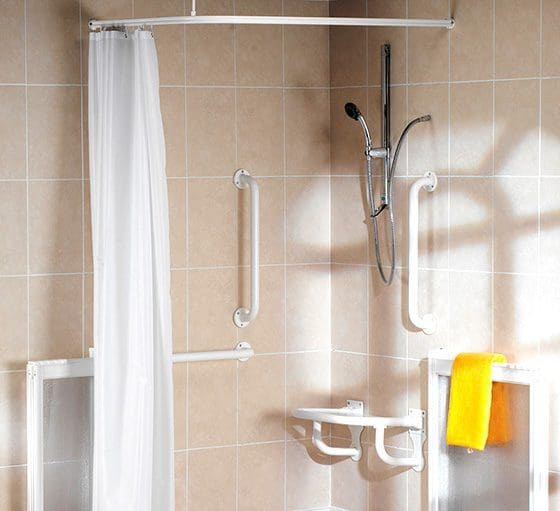 Door Configurations
(Opposite handling applicable where available)

Ask Us For a Quote
Our friendly, expert team are on hand to speak with you and advise on your requirements.
---
What is the main purpose of the Half Height Shower Door?
For carers to reach over and assist the person in the shower.
The doors are strongly magnetised to create a secure seal at the door opening.
The doors have an up and over latch which prevents accidental opening and ease of use for less dexterous hands.
How does the door install against a wall?
The Compensator plate can be precision-cut to accommodate altro or similar wet-floor showers.
What shower curtains are recommended to use with these doors?
For this type of shower enclosure, a weighted shower curtain is advised. You can purchase a shower curtain which we stock alongside the doors for ease.