In Our Element
Manufactured from recycled aluminium and zinc-coated steel
Locking Key
A locking key is available to secure the position for use in high-traffic environments
Recyclable
Made from 80% recycled aluminium and zinc-coated steel, with 100% recyclability
Non-Combustible
A1 Fire Rated and fully compliant with BS EN 13501-1
A1 Fire Rated
The Adjustable Fire-Rated Pedestals are non-combustible and manufactured from recycled aluminium and zinc-coated steel. They are one of the most advanced Class A1 fire-rated pedestals available on the market. Comprising an integrated slope corrector which allows up to 5% of millimetre-precise correction, working seamlessly with our aluminium modular decking.

Pedestals range in size from 24mm to 395mm. These can be utilised in various applications, most typically on waterproof membranes. the pedestal incorporates a spreader plate which is able to distribute the weight effectively and efficiently.
Precision
Creating the maximum level of structural integrity
Slope Correction
Has an integrated slope corrector which allows up to 5%
Pre-Assembled
Pre-assembled in-house to reduce time when on-site
Full Adjustability
Can be adjusted to suit any site situation
Height Adjustable 

| 

Non-Combustible  

| 

Slope Correction


Bubble Level
The Bubble Level measures the worth and direction of the slope at the point of placement. This accessory is fundamental for the calculation of slopes, so it is an essential tool when utilising any of the pedestals.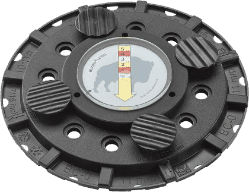 Aluminium Joist
The Aluminum Joist is to be utilised with the pedestals to then fit our A1 fire-rated decking onto. The shape of the pedestal means the joist can be securely screwed directly onto the head of the pedestal.
Locking Key
The locking key is an optional extra as it is used to secure the position of the pedestal in high-traffic environments.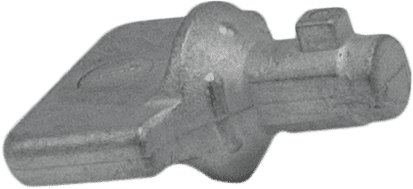 Ask Us For a Quote
Our friendly, expert team are on hand to speak with you and advise on your requirements.
---