Glass Types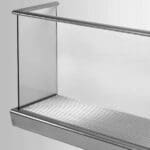 Clear Toughened Glass
Etched Glass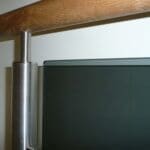 Tinted Glass
Rails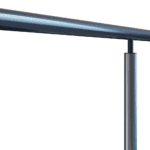 Tubular Handrail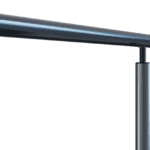 Ovular Toprail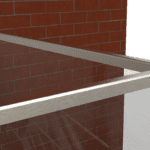 Capping Rail
Capping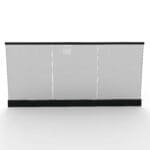 Encapsulated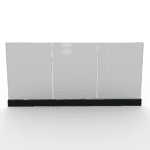 Exposed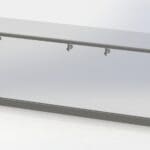 Offset Handrailing
Fixings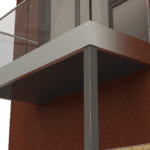 Base Fixed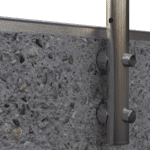 Side Fixed
As one of our most popular infill specifications, toughened glass provides a versatile and adaptable option and adheres to the BS EN12600 Standard. The predominance of glass provides an unobstructed view out and maximises solar penetration to give interiors plenty of warmth and natural light.
Applied to our toughened safety glass, we can add a distinctive design feature with graphics to add to your bespoke aesthetics. This could include a logo, pattern or text.
Our tinted glass panels can help moderate the solar penetration without compromising the clarity of the view out, making it the perfect choice. They can also be tinted in various colours depending on you requirements.
Our tubular handrail can be manufactured in stainless steel or aluminium depending on your requirement and can be used as an offset handrail or toprail.
The Ovular handrail can only be used as a toprail, providing a wider profile than the tubular rail. This particular toprail can be in stainless or aluminium.
Our Structural Glass can be encapsulated with a slick capping rail, mainly chosen for aesthetic purposes, using 15mm toughened safety glass.
If encapsulated, our structural glass can be 15mm thick due to the channel around the glass. 15mm toughened safety 21.5mm laminated toughened safety glass.
Utilising 21.5mm laminated toughened safety glass our structural glass does not have to be incapsulated.
Utilising 21.5mm laminated toughened safety glass, our structural glass can have an offset handrail attached.
Each glass panel is held within an aluminium track, secured in place with a wedge system and sealed with rubber inserts.
The glass panel can be button fixed onto the side of a structure with stainless steel bolts, otherwise it has to be base fixed on ground floor.