In Our Element
Manufactured from 6063 T4 / T6 Aluminium to the BS EN 755 standard series
Extremely Durable
Has a design life of 60+ years and comes with our 25 Year Warranty*
Non-Combustible
A1 Fire Rated and fully compliant with BS EN 13501-1
Greatly reduce the net heat gain (commonly in the order of 20-40%) of

sunlight striking tinted

or

clear windows

.
Surface Contact Area
Has a surface contact area of 10.6% – 16%
Superior Shading Capabilities
With a 62° curved angle to restrict sunlight
Environmentally Friendly
100% recyclability manufactured from 77% recycled aluminium
Unique Swage-Locked Design
Creating the maximum level of structural integrity
Solar Shading
The solar shade properties provide excellent sunscreen performance combined with the ability to function as a walkway at the same time. While the walkway side of the system provides assistance to the building. Readily adaptable to your specific design requirements, the two systems can be installed anywhere required: underfoot, on an angle or overhead. The solar shading grilles are manufactured from panels consisting of alternate louvre extrusions and aluminium rectangular flat bars. Louvre bars are set at approximately 60mm centres and swaged with 8mm² cross bars at 100mm centres. If a walkway is not required, an alternative sunscreen profile is available with the louvre sections only.

Fire Rating: Zero fire rated
Surface contact area: 10.6% – 16%
Materials used: load-bearing bars in Aluminium Alloy 6082 T6
& swage bars in Aluminium Alloy 6082 T4
Recycled content: 77-100% (finished product is also 100% recyclable)
Louvredek Walkways
SWP 25/3/56
73mm deep angled bar & 25mm x 3mm plain bar
Self-weight 12.5 kg/m2
SWS 25/3/56
56mm deep angled bar & 25mm x 3mm serrated flat bar
Self-weight 12.2 kg/m2
Louvredek Sunscreens
(Not to be walked on)
SS 3/56
56mm deep angled bar
Self-weight 8.9 kg/m2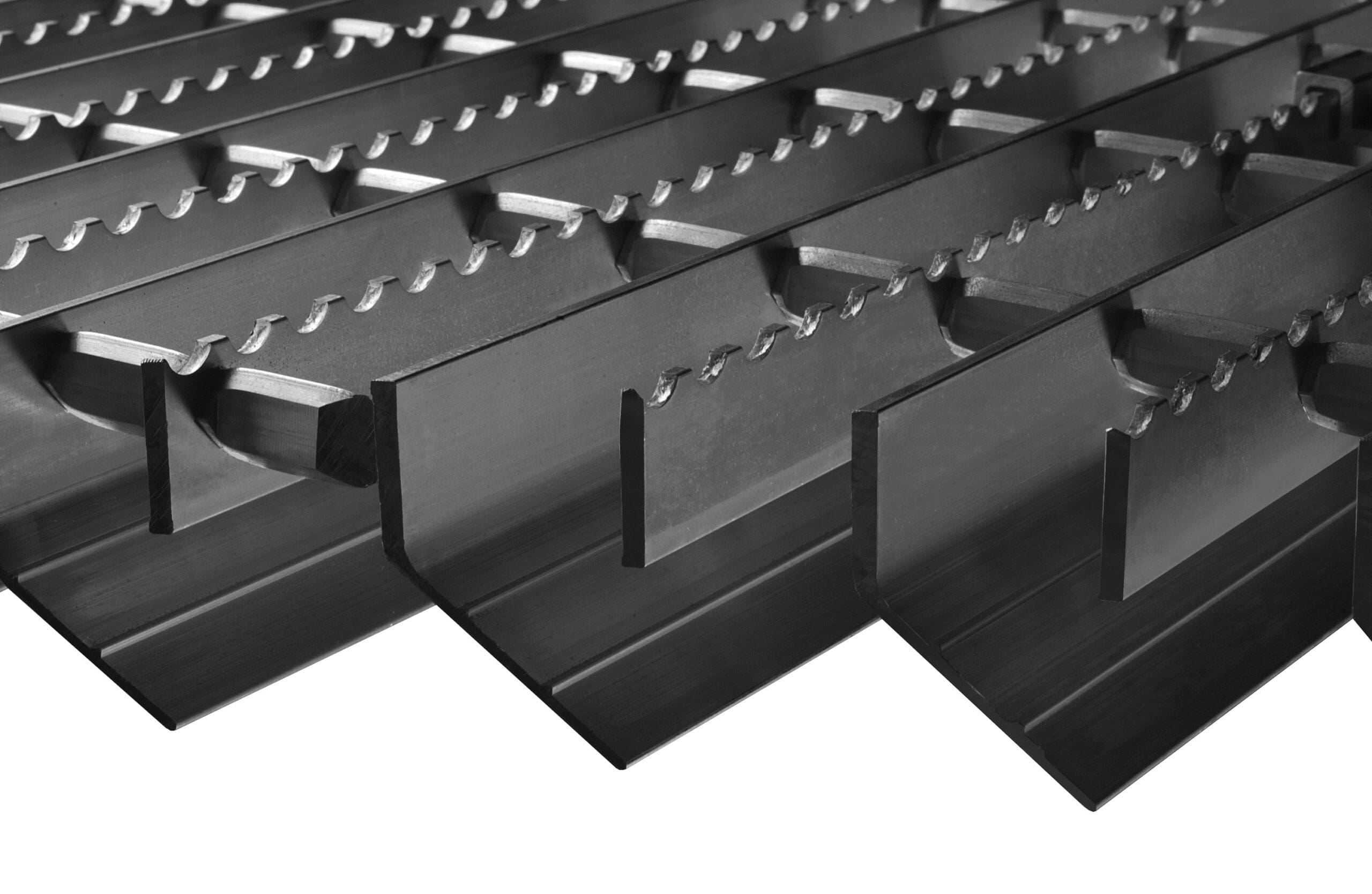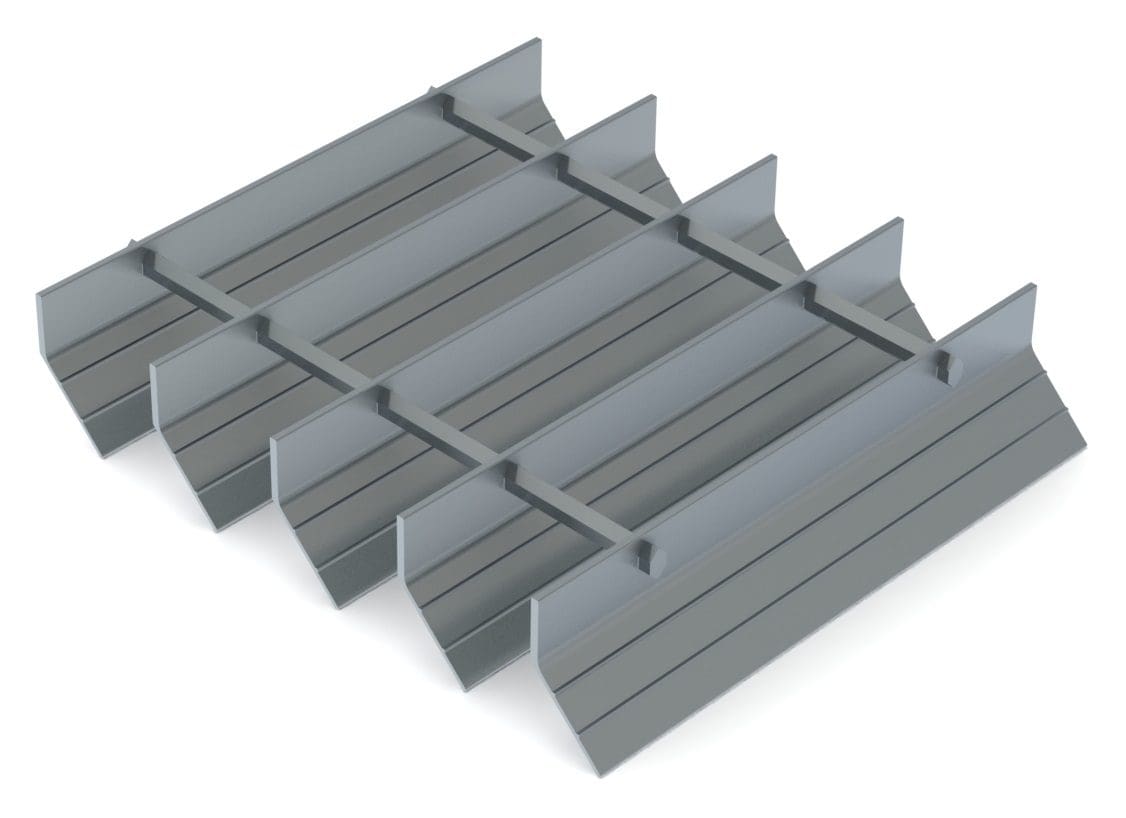 Louvredek was selected because we liked its superior aluminium appearance and it's a cost-effective solution. We're very pleased with the finished installation."
Dan Humphreys | Jefferson Sheard
Ask Us For a Quote
Our friendly, expert team are on hand to speak with you and advise on your requirements.
---
What is a solar shading product?
It is a product that helps control the amount of light and heat that is admitted from the sun onto a building.
When would you utilise Louvredek?
Louvredek can be used as both a solar shading product and as an access walkway.
Aluminium is a great building material for many reasons: it provides maintenance-free durability and is non-toxic, corrosive-free, non-combustible and 100% recyclable. It's also lightweight yet strong, which makes Techdek an ideal specification for applications such as roof access walkways. Aluminium's aesthetically pleasing properties can be further enhanced with coating or anodisation.
Do we supply as well as install products?
Yes, we provide a full installation service in addition to technical support and consultation throughout the specification process. Our team of experts is always on hand to assist at every stage.
Do we offer a bespoke service?
Yes, absolutely. Over the years we have worked with numerous architects and designers to incorporate bespoke features outside of our standard specifications, including grilles installed at unusual angles and specially developed solar shading louvres in a powder-coated finish to match the colour scheme of the building. To accommodate existing building features we can manufacture grille panels with bespoke cut-outs to allow obstacles to pass through. We pride ourselves on the flexibility and adaptability of our technical support services, so please feel free to discuss your particular requirements with one of our team.