The Project
At Long Field High School, a former gym building has been converted into a learning resource centre with a mezzanine floor featuring Neaco's Spectrum Duplex Modular System. The area has a maximum capacity of 150 students with two computer suites, a traditional library, and a flexible learning area for pupils to use during break and lunchtimes. The top floor of the building also featured our spectrum range of full stainless-steel balustrade with a stylish glass infill. Jason Prosser is a project supervisor at Leicestershire County Council and is very familiar with the Spectrum range we manufacture so he had no hesitation in selecting the product.

Spectrum Balustrade system continues to be a popular specification in the education sector. With a 52,000 sq. ft factory in North Yorkshire, we manufacture a wide range of products including industrial walkways, multi-purpose architectural grilles, solar shading louvres, structural glass balustrade and adaptive bathing aids.
The Product
Neaco developed, supplied and installed the Spectrum balustrade to a two-floor learning area. The duplex balustrade system included nylon powder-coated handrails, which are smooth and chip-resistant, and satin polished stainless steel toprails with stems which brought a high-class aesthetic. To finish off, the balustrade included a 22mm horizontal infill, also in powdered aluminium. We also installed a stainless steel spectrum balustrade with glass infill to the top floor of the building.

Requiring no welding for assembly, our Spectrum range's versatile modular design can meet virtually any design permutation or installation requirement. As well as the Duplex option, the system is available in stainless steel only or nylon-coated aluminium only in a wide range of solid or metallic colours. Its wide range of design options includes offset glass infill, offset top rails with multi-rails or glass, and a choice of tapered or straight flat-bar stanchions.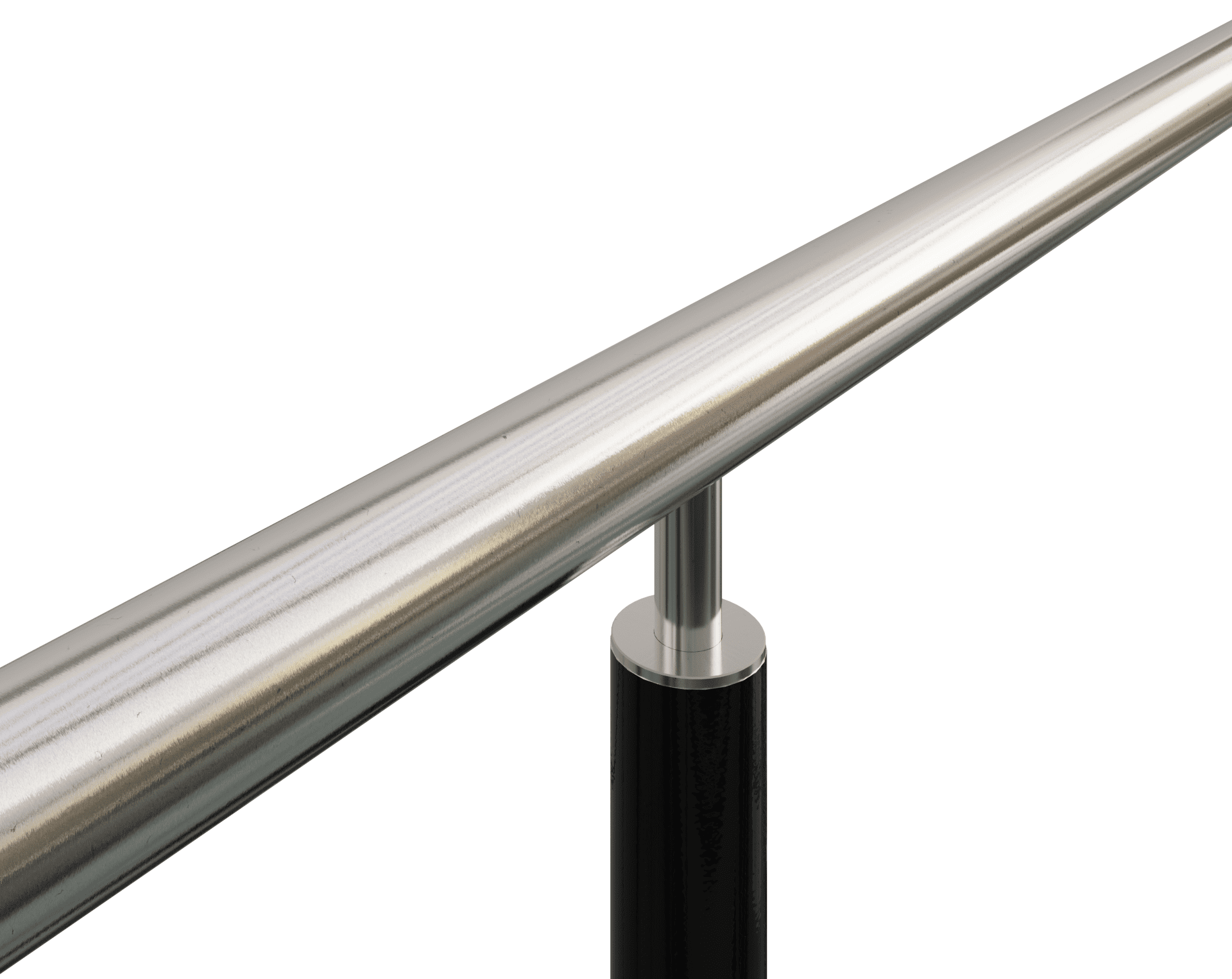 I've used Spectrum over many years on a variety of projects. The occasions when I haven't been able to specify Spectrum have often made me appreciate its qualities more. The system combines precision manufacture and high durability with excellent aesthetics."
Jason Prosser | Leicestershire County Council
Ask Us For a Quote
Our friendly, expert team are on hand to speak with you and advise on your requirements.
---