The historic building, which dates back to 1744, commissioned the design and construction of a new wheelchair ramp to support inclusivity. Neaco developed a high-performance, DDA-compliant solution in conjunction with Lizzy Tulip Landscape & Garden Design and WGC Landscapes. The new installation has been designed to support a 1.5kN loading to accommodate a high volume of pedestrian traffic calculated with reference to the theatre's maximum capacity.

Neaco's ramp solution included toughened glass panels and an offset handrail with a modification to its standard dimensions to accommodate the design of the parapet wall. The original design brief required stainless steel handrails and stanchions but due to restrictions Neaco supplied a value-engineered alternative in the form of powder-coated white aluminium providing a durable, non-chip finish which is warm and comfortable to the touch.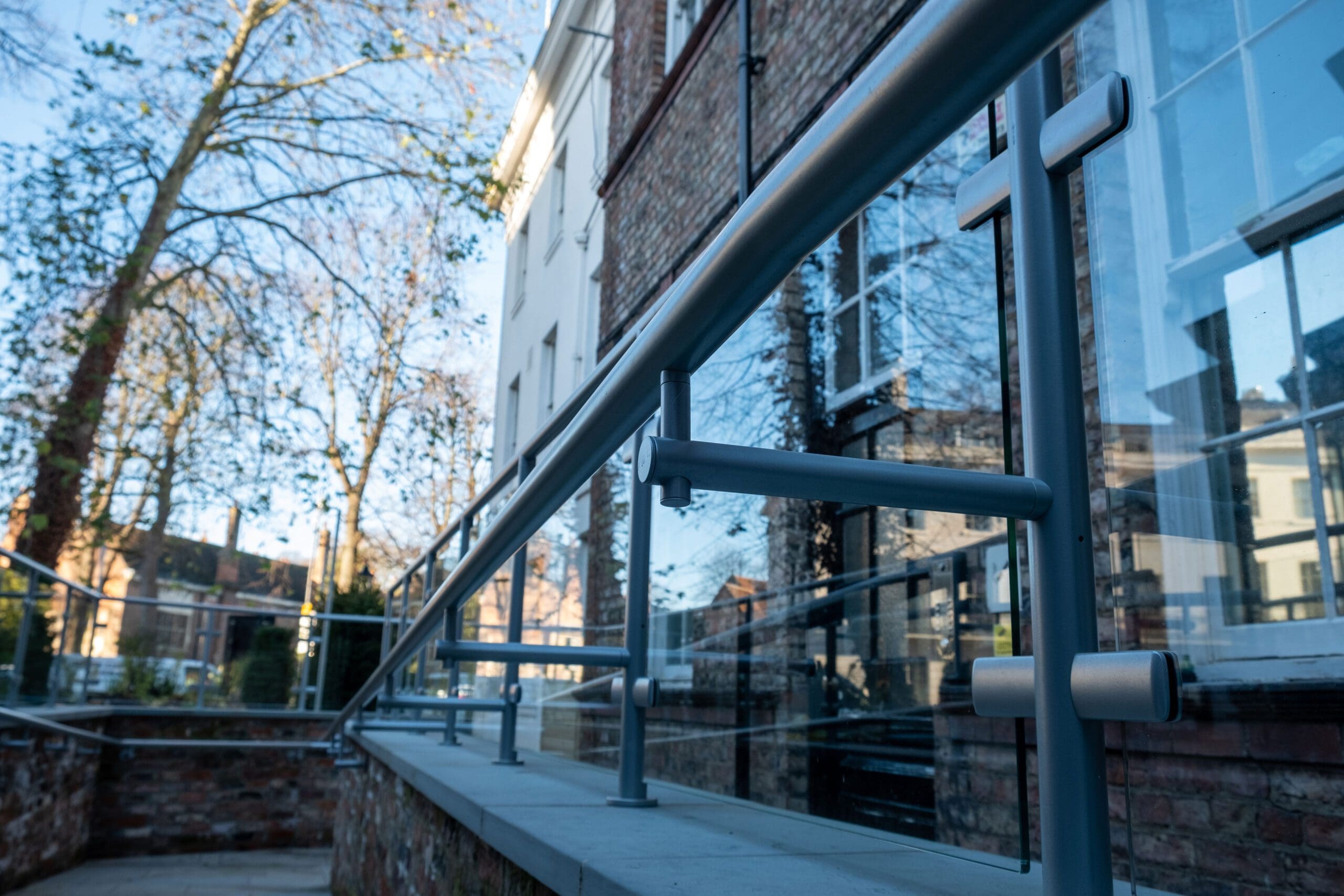 York Theatre Royal has green-lighted extensive re-development in recent years, including a 'pocket park' providing a public open space in the centre of York for the whole community. The project was overseen by Lizzie Tulip Landscape and Garden Design.

"Neaco's specialist expertise in ramp design enabled us to secure this specification at one of the city's most famous venues. We often supply a standard ramp solution in the form of our Rail2Ramp system which adjusts to varying ramp dimensions and angles, facilitating quick and easy specification. The project at York Theatre Royal required a different solution with a bespoke approach to meet the specific needs of the built environment and traffic calculations. We are very pleased to see the finished installation providing a stylish contemporary aesthetic in keeping with the theatre's glass façade."

– Alan Green, Neaco Ltd